While there are lots of options, it can be a little overwhelming! So I have put together some ideas for you to look at. Remember, you can favourite and save the classes you are keen to do again!
Getting started can be the hardest part! There are options for the Pay as you Go and Subscription Members. These online classes are easy to follow along with and you can choose from a range of classes and levels depending on what you're looking for:
Beginners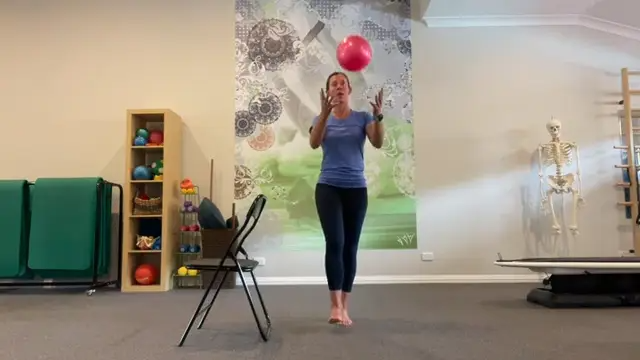 Using a chair for support and a ball for throwing we have some moves to help us gain better awareness of our body in space. It will increase your leg strength to help with balance.