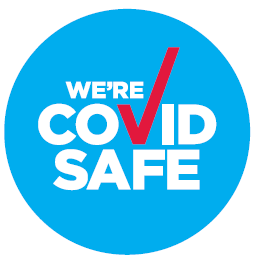 Before entering into the Pilates studio there will be hand sanitation areas at the front and back doors. Please be responsible and use them on entering and exiting the building.
Upon entering you will have your temperature checked by a touch free thermometer. If you do have a temperature you will be asked to leave. Please respect this decision. It is for the health and well-being of the other people in the Studio.
Please download the Australian Governments CovidSafe App on your device and you bring it with you to your session.
All studio sessions will finish 5 mins earlier so that another clean of used equipment can be completed and allow for a fluid transition of people into the next class.
When you are in the studio, buckets with detergent will be supplied to wipe down all surfaces you have used.
You will be required to bring your own towel, water bottle, wear socks and use your own theraband for exercises. If you do not have a theraband you can purchase them from Re:Align Pilates. Please also purchase your own cotton gloves to use for hands in strap work. These can be found in Woolworths for $2 or you can also buy them from Re:Align Pilates. I will also have disposable gloves in the studio for emergencies. Please be responsible and bring these items to all your Pilates sessions.
If you would prefer to bring your own mat, foam roller, chi ball, magic circle or spiky ball to your sessions that is totally up to you and your decision will be respected.
At the end of each day a thorough clean of all used equipment will occur and door handles will be washed with detergent.
Coming back to Re:Align Pilates means improving your health and connectedness. It means new ways of being and a chance to reset new healthy routines. It is about community, care and cooperation. Coming back is a gift.