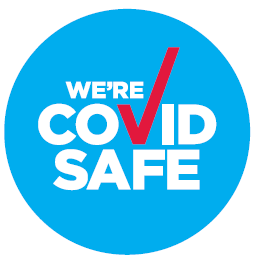 Before entering into the Pilates studio there will be hand sanitation areas at the front and back doors. Please be responsible and use them on entering and exiting the building.
Please download the Australian Governments CovidSafe App on your device and you bring it with you to your session.
Please use the NSW Health QR code to log into the Pilates Studio and adhere to any other mandatory requirements set out by NSW Health.
You will be required to bring your own towel, water bottle, wear socks and use your own theraband for exercises. If you do not have a theraband you can purchase them from Re:Align Pilates. Please be responsible and bring these items to all your Pilates sessions.
If you would prefer to bring your own mat, foam roller, chi ball, magic circle or spiky ball to your sessions that is totally up to you and your decision will be respected.
At the end of each day a thorough clean of all used equipment will occur and door handles will be washed with detergent.